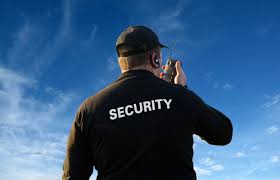 Officials working hard to keep you safe at the 100th running of the race…also law enforcement relying on the public to curb sex trafficking during race week.
If you're going to the 100th running of the Indianapolis 500, or any of the events associated with it this weekend, you can rest assured that the Speedway has your safety in mind. Doug Boles, president of the Speedway, says they've made some changes in the past year and that they are thinking more about your safety than ever before.
One of those changes is the hire of former Indianapolis deputy police chief Mike Bates, who helped oversee security when the Super Bowl was in Indy.
"So he's really come in to look at safety and security and the way our gate flow is and how we're checking coolers and how we're thinking about cars that are parking in the infield," said Boles. "So we're looking at it and thinking about it in a way that's completely different."
Boles did not go into specifics.
He did say that you can expect, and should prepare for, long security lines if you're bringing bags or coolers. If you don't have either, there will be an express lane.
"All the law enforcement in this area are really supportive," said Boles. He added that beyond IMPD and Speedway Police, Homeland Security, the FBI, and the state police all work together during the race season.
Meanwhile,
Law enforcement officials in central Indiana are urging the public to pay attention to their surroundings and report suspected sex trafficking of minors ahead of the Indianapolis 500.
They say the race not only attracts hundreds of thousands of visitors to the region during Memorial Day weekend but, like other large sporting events, can also attract sex trafficking.
U.S. Attorney Josh Minkler said at a news conference Thursday that people are paying to have sex with children in Indianapolis. He asked residents, business owners and hotel owners to take notice of what's going on around them and report suspicious activity.
Authorities say the average age of someone first recruited into the sex industry is 12 to 14.