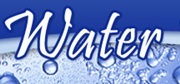 Bids being accepted for a project that was first talked about 30 years ago.
The city of Vincennes is one step closer to building a new drinking water facility. The Vincennes Water Utilities Board approved advertising for bids for construction on the latest water treatment plant. The board is accepting bids now until June 15th. The drinking water will be available to approximately 30,000 residents who live in Knox County.
Kirk Bouchie, General Manager of Vincennes Water Utilities, says this project has been in the works for a long time.
The updated water facility will be located adjacent to the existing plant on South River Road. The building is paid for by the proceeds from the bonds sold in mid June. This was a part of a financial package approved by the city council last April. Bouchie says they hope to have the project complete within the next calendar year.