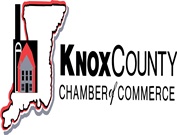 Knox County's Bicentennial Bison to be unveiled……
The Knox County Chamber of Commerce will host a Chamber After Hours event this Friday at 4:00 p.m.
During the event, which will take place at the Old Cathedral Library Court Yard, the Knox County Bicentennial Bison will be making its inaugural appearance. Bison statues were made available to each of Indiana's 92 counties as part of Indiana's Bicentennial Celebration. Upon receiving the five foot tall fiberglass statue, each county was tasked with decorating it in a way representing the county's heritage. Students in Vincennes University's have painted Knox County's Bison, putting the finishing touches on the statue today.
Knox County's Bison will be on display Friday for all to see. The Chamber After Hours event is free and open to the public.