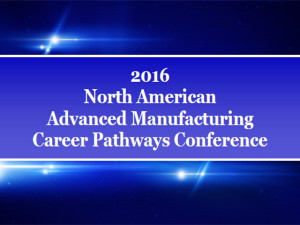 The 2016 North American Advanced Manufacturing Career Pathways Conference continued Wednesday at Vincennes University.
Day two of the conference kicked off with a presentation by the Commissioner of the Indiana Department of Workforce Development Steve Braun. He says that putting an emphasis on STEM programs right now will help to drive the national economy going forward.
A number of students currently receiving education in those areas took to the stage to present information on the programs they are currently enrolled in. From there, both students and professionals took part in various seminars and development sessions, highlighting what is most important to many Advanced Manufacturing Businesses and how AMT could change in the near future. Vince Bertram, President of Project Lead The Way, was a featured speaker of day two of the conference, and says the opportunity for so many minds to come together is invaluable.
The conference wrapped up at approximately Wednesday.