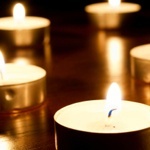 Delbert Davis, 88, passed away at 12:21 am om Wednesday, May 18, 2016 at Good Samaritan Hospital. 
Delbert was born in Knox County on November 14, 1928 the son of Owen and Ella (Carson) Davis. He married Grace Biggs and she preceded him in death.
Delbert was a farmer and a lifetime member of the VFW. He loved to fish, camp, and play cards.
Survivors include his brother Rex Davis of Lancaster, CA and several nieces and nephews. Delbert was preceded in death by his parents, his wife, five brothers, and three sisters.
Graveside services for Delbert will take place at 11:30 am on Friday, May 20, 2016 at Memorial Park Cemetery with Pastor Pete White officiating. Burial will follow the graveside service. Friends may visit with Delbert's family from 10:00 am until 11:00 am on Friday at Goodwin Funeral Home, 524 Broadway. On line condolences may be sent at www.goodwinfamilyfh.com.