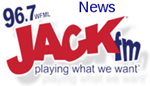 More residents will qualify for WIC, a new biography coming on  Indiana astronaut Gus Grissom…and a new movie to be released on the USS Indianapolis…
WIC REQUIREMENTS CHANGE
More women and children will be eligible for nutritional aid to under new federal poverty guidelines.
The Indiana State Department of Health says a family of two with a household annual income up to $29,637 now can qualify for Women, Infants and Children nutritional benefits, commonly referred to as WIC. For a family of four, the income limit goes up to $44,955.
The program provides healthy foods, breastfeeding support and nutrition information each month to more than 150,000 Indiana women with children up to the age of 5.
The state agency also is switching to a new system making it easier to use EBT benefits. Users will be issued a debit-like card loaded with a given dollar amount each month that can be spent at stores.
---
NEW BOOK WILL DOCUMENT THE LIFE OF GUS GRISSOM
A new biography of the life of Indiana-born astronaut Gus Grissom will be released this summer by the Purdue University Press.
The book authored by George Leopold is called "Calculated Risk: The Supersonic Life and Times of Gus Grissom."
It chronicles Grissom's life from his southern Indiana upbringing, his college years at Purdue, his time as a NASA astronaut and his death with two other astronauts in 1967's Apollo 1 launch pad fire.
"Calculated Risk" draws from interviews with fellow astronauts, NASA engineers, Grissom's relatives and friends to place his career in the context of the Cold War and the history of human spaceflight.
---
USS INDIANAPOLIS MOVIE TO BE RELEASED LATER THIS MONTH
The first full-length trailer for "USS Indianapolis: Men of Courage" has been released this week. The movie follows the story of the World War II cruiser that sank on July 30, 1945 — just a few days before the United States dropped atomic bombs on Hiroshima and Nagasaki.
The ship was hit by two Japanese torpedoes fired by a submarine. The Indianapolis sank within minutes. If surviving the blast and the sinking wasn't enough, sharks began to attack the sailors in the water.
"USS Indianapolis: Men of Courage" stars Nicholas Cage, Tom Sizemore and Thomas Jane. and was directed by Mario Van Peebles. The movie opens in theatres on May 27.