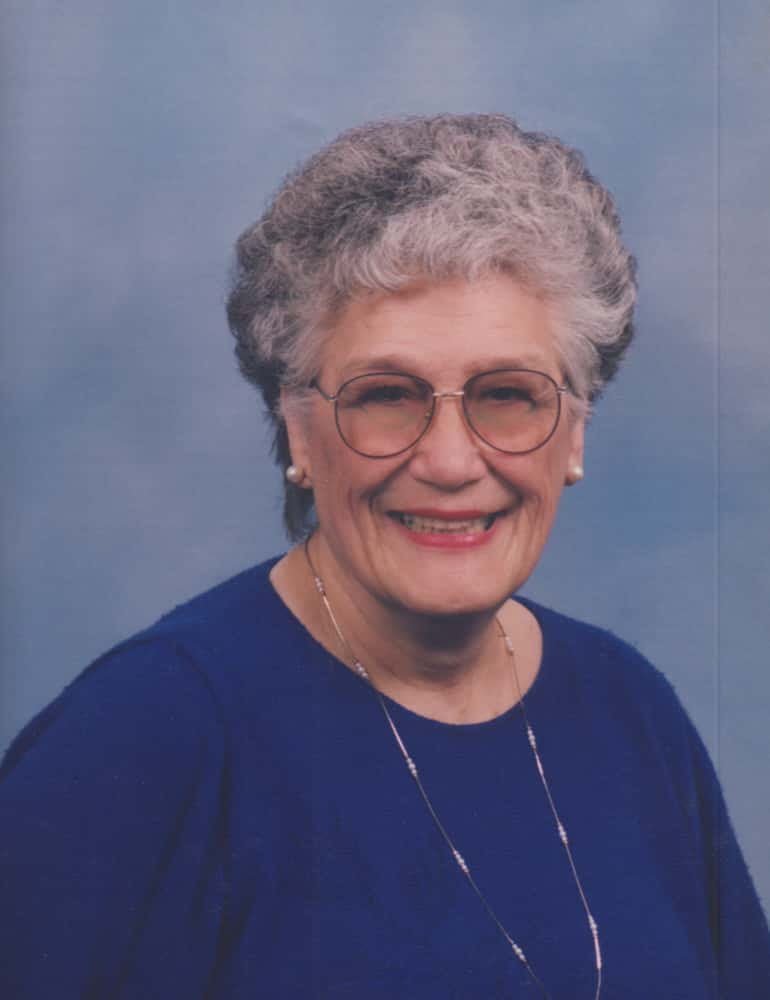 Elsie Jane Leonard, 88, passed away on March 24, 2016 at the Dorothy Love Retirement Center in Sidney, Ohio. Elsie was born on September 23, 1927 in Dripping Springs, KY the daughter of Harvey and Beulah (Cole) Neely. She married James E. Leonard on September 30, 1950 and he preceded her in death on October 3, 1974.
Elsie was a member of Ridgecrest Baptist Church and worked as a payroll clerk for Fabco, Inc. in Vincennes and American Standard in Louisville, KY. She later worked as a hostess for McDonalds in Vincennes and then Kokomo so she could be closer to her granddaughter. Elsie was past Grand Matron of the Eastern Star in Louisville, KY; and loved reading books and loved walking at Gregg Park. She was a Pink Lady for many years at Good Samaritan Hospital, was on several committees at Ridgecrest Baptist Church, on the Ladies Ministry and taught Sunday School there for many years.
Survivors include her daughter, Anne (Leonard) Berardinelli and her husband Carl of Sidney, OH; son, Mark Leonard of Indianapolis, granddaughters, Andrea Berardinelli and Amanda (Leonard) Hartley; 3 great-grandchildren, brothers, Sam Patrick of Cincinnati, OH and Robert Patrick of Fayetteville, NC. Elsie was preceded in death by her parents, and husband, James E. Leonard.
Funeral services for Elsie will be held at 10:30 am on Wednesday, March 30, 2016 at Goodwin Funeral Home, 524 Broadway, Vincennes, IN with Mike Lowe officiating. Burial will follow in Memorial Park Cemetery. Friends may visit with Elsie's family from 5-7 pm on Tuesday, March 29, 2016 at Goodwin Funeral Home. On line condolences may be sent at www.goodwinfamilyfh.com.