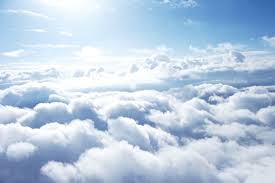 Barbara Ann Heath, age 84 of Lawrenceville, Illinois, passed away Wednesday, March 23, 2016, at her residence.  She was born April 11, 1931, in Lawrenceville, Illinois the daughter of John Leslie and Marie (Lawless) Dickerson.  She married Leon "Bud" Heath March 7, 1949, and he preceded her in death on July 10, 2003.
Barbara and her husband owned and operated Leon's Pawn Shop, Heath's Western Auto, and George's Ice Cream Shop, along with other various business adventures.   She was a member of the St. Lawrence Catholic Church. Barbara was a loving wife, mother and grandmother.
Preceding Barbara in death were her parents, husband, a son-in-law Rick Caudell, two brothers, Paul and John Dickerson, and two sisters Norma Hutmacher and Mary Jane Hargrove.
Survivors include: her six daughters: Karen Caudell of Lawrenceville,  IL, Susan (Gary) Stevenson of Lakeland, FL, Nancy (Linden) Minniear of Jupiter, FL, Becky (Wayne) Benson of Lawrenceville, IL, Marie (Bill) Blomgren of rural Lawrenceville, IL, and Janet Heath of Seymour, IN;   11 grandchildren, 13 great-grandchildren and one great-great-grandchildren.
The family wishes to extend a special thanks to Sandy, Cathy, Donna and Maggie for the wonderful care and friendship they gave to Barbara and her family.
Funeral Services will be Monday at 10:30 AM at Emmons-Macey & Steffey Funeral Home in Lawrenceville, IL.
Visitation will be Sunday evening from 5 to 7 PM at the funeral home.
Burial will take place in Lawrenceville City Cemetery.
Memorial donations may be made to Lawrenceville Senior Citizen's or Lawrence County Humane Society with envelopes available through the funeral home.