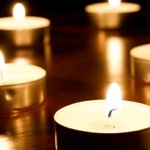 Robert E. "Bob" Evans, 95, passed away at February 12, 2016 at Good Samaritan Hospital. Bob was born on January 9, 1921 in Monroe City the son of John D. and Gladys E. (Wesley) Evans. He married Ella M. Bline in 1943 and she preceded him in death in 1973. He then married Delores Adams on February 21, 1975.
Bob attended the Monroe City Schools and he graduated from high school there. He was an insurance agent, Vincennes City Clerk Treasurer from 1964- 1971. He was also Knox County Treasurer from 1973-1980. Bob attended Franklin Heights Christian Church and was a member of the Masonic Lodge #1, York Rite, Hadi Temple Shrine of Evansville, Knox County Shrine where he was President in 1979, TPA, which he was Post H President and was also State President and National Director, Eagles Lodge #384, and was associate member of Republican Women's Club.
Survivors include his wife, Delores Evans; children, Darrell Evans of Vincennes, John Evans and his wife Gail of Grand Rapids, MI, Steve Evans of Vincennes, Mark Evans and his wife LaNeal of Vincennes, Robert Evans, Jr. and his wife Bambi of Shelburn, IN; step children, Phillip Adams and his wife Linda of Owasso, OK, Peggy Wagoner of Indianapolis, Jim Adams and his wife Bev of Wheatland; eight grandchildren; five step grandchildren; five great grandchildren, eight step great grandchildren;  and sister, Bessie Biggs of Vincennes. Robert was preceded in death by his parents, first wife, Ella (Bline) Evans, Brothers, Herbert, Louis, and Raymond Evans, sisters, Genevieve Evans, Grace Cooper, Thelma Cates; and half brother, Howard Evans; granddaughter, Hope Evans and Grandson, Jacob Stephen Evans.
Funeral services for Bob will be held at 10:30 am on Tuesday, February 16, 2016 at Goodwin Funeral Home, with Pastor Mike Francis and Ron Barnes officiating. Burial will follow in Memorial Park Cemetery. Friends may visit with Robert's family from 4-8 pm on Monday at the funeral home. In lieu of flowers contributions may be made to Good Samaritan Hospice. Online condolences may be sent atwww.goodwinfamilyfh.com.