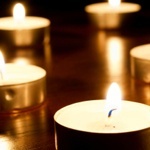 Robert L. "Bob" Parker, 74, passed away at Eskenazi Hospital in Indianapolis, Indiana on Sunday January 17, 2015. Bob was born on March 20, 1941 in Wheatland, IN the son of Robert and Ruth (Ritchie) Parker. He married Diana Cox on October 6, 1961 and she preceded him in death on March 31, 2015.
Bob was a graduate of Bridgeport High School and was a member of the Eagles, Moose, American Legion and 40 et 8. He enjoyed boating, fishing and spending time on the river camping.
Survivors include his sons, Mitch Parker and his wife Kendrea of Petersburg, Randy Parker and his wife Andrea of Vincennes, daughter, Karen Alvis and her husband Steve of Vincennes; grandchildren, Katie Blubaum and her husband Levi, Kelly Parker, Erin Parker, Cain Parker and sister, Donna Kay Smith of Florida. Bob was preceded in death by his parents and wife Diana Parker.
Private services will be held at a later date and Goodwin Funeral Home has been entrusted with Bob's arrangements. On line condolences may be left for Bob's family at www.goodwinfamilyfh.com. In lieu of flowers memorial contributions may be made to Richard Fairbanks Burn Center at Eskenazi Hospital, 720 Eskenazi Avenue, Indianapolis, Indiana  46202.