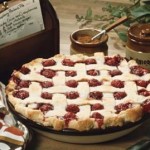 Loretta M. Thais, 69, passed away at 7:44 am on January 16, 2016 at Good Samaritan Hospital. Loretta was born in Vincennes on September 18, 1946 the daughter of Wilson A. and Zelda "Fern" (Dooley) Robinson. She married Paul E. Thais on July 17, 1967 and he preceded her in death in January of 2003.
Loretta was a CNA for Good Samaritan Home Care, and also worked at the Harmony Society and Apple Hill Orchard. She was a member of Sacred Heart Catholic Church, VFW Auxiliary, and was well known for her cooking.
Survivors include her sister, Barbara Greenfield of Vincennes, brother, Dale Robinson of Bakersfield, CA, sister, Debra Schroeder of Jonesborough, TN, sister-in-law, Judy Thais of Vincennes, and many nieces and nephews and great nieces and great nephews. Loretta was preceded in death by her parents, her husband, Paul, son John, brothers, Bill and Art and sisters, Norma and Donna.
Graveside services for Loretta will be held at Memorial Park Cemetery on Wednesday, January 20, 2016 at 11:00 am with Rev. David Fleck officiating.  Burial will follow. There will be no visitation and Goodwin Funeral Home has been entrusted with Loretta's arrangements. On line condolences may be sent atwww.goodwinfamilyfh.com.