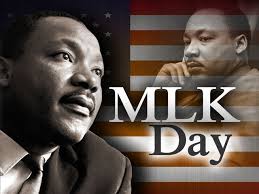 A day on, not a day off. That, in a nutshell, is Martin Luther King, Jr. Day….
Monday is Martin Luther King Day.
The Daviess County Landfill announces they will be closed on Monday the 18th for the holiday.
Also all Washington City offices and department are closed on Monday. There's s no trash pickup and the city bus won't run.  Monday's trash will be picked up on Tuesday next week.
The city Recycling Center will also be closed.
—
There'll be a Martin Luther King Junior Ceremony at the Beulah AME Church on West Walnut in Washington on Monday night.  The service starts at 6 with special music and congregational speaking.  The featured speaker will be Pastor David Sworn.