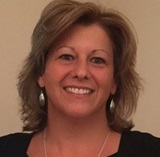 The Knox County Solid Waste Director has been suspended, due to an ongoing state investigation.
The Solid Waste District Board met in executive session yesterday afternoon to be brought up to date on the mater.  After that session, board members held a brief public meeting and voted to suspend Director Tracy Clinkenbeard without pay.
 Board President Donnie Halter says they are unable to say much.
Michelle Smith, who has served as the Education Coordinator for the Solid Waste District, has been named the Interim Director.
.