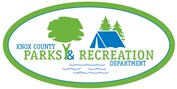 There was a ribbon cutting ceremony held Thursday to dedicate Knox County's newest park.
Governor Mike Pence joined other state and local officials in officially dedicating the new Fox Ridge Nature Park.
The 95-acre golf course located Northeast of Vincennes includes more than 2-miles of paved cart paths that will be developed into walking and biking trails.
Governor Pence commended Knox County for its efforts in acquiring the property which was partially purchased with funding from the State Bicentennial Trust.
The Knox County Council provided 267-thousand dollars in matching funds to complete the purchase of the land.
County Parks Board President Troy Hinkle says there are also plans to add shelter houses, picnic tables and fishing docks for the two ponds which sit on the property. Hinkle also acknowledged the work of the Vincennes Rotary Club which planted trees and shrubbery in the park as part of their centennial celebration.