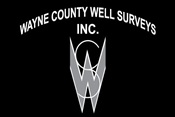 Authorities are searching 16 counties in Southeast Illinois and Pike and Gibson Counties in Indiana for a missing radioactive container.
Wayne County Well Surveys Incorporated of  Fairfield, Illinois notified the Illinois Emergency Management Agency that it wasn't able to locate a "radioactive well logging source holder."  The container was last seen in a company vehicle.  Radiological response teams are searching the company's job sites and transportation routes in an effort to locate the container.
It is described as silver in color, 12 inches tall and 14 inches in diameter.  It  weighs about 75 lbs.  It is labeled as "DOT Radioactive Yellow" and has the manufacture's name, "Hopewell Designs Inc" at the base
Officials say the container shields the radioactive material housed inside.  So anyone who finds it will not be exposed to dangerous radiation.  However, if you find it, don't approach it and call police..