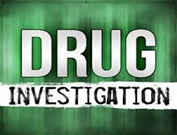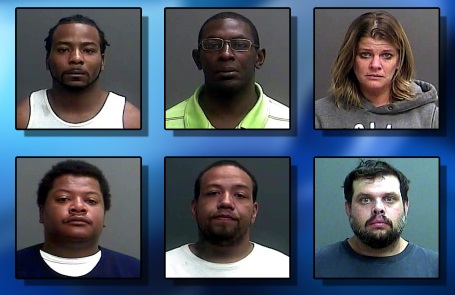 A multi state drug ring has been busted with several suspects arrested and sent to jail. On Friday, six suspects were in federal court in Terre Haute and heard their charges.
The investigation took three months and led police to four pounds of meth, 45 guns and $20,000 in cash. The six suspects are charged with conspiracy to distribute methamphetamine.
Some of the drugs found there way to Knox County. Among those arrested were Shevockus Swiing and Donta  Henderson of Vincennes and Tammy Gillespie of Lawrenceville, Illinois
Police are still searching for 7th suspect.
Deputy US Attorney Brad Blackington the drugs were coming in from Arizona. He says all seven suspects used UPS and FedEx to transfer the drugs from Arizona to Indianapolis and then to Knox County and Lawrenceville, Illinois.
Blackington says more charges will be filed.