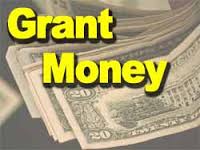 The Knox County Development Corporation in conjunction with Sullivan and Vigo Counties is applying for 34 million dollars in funding through the Indiana Development Corporation's Regional Cities Initiative.
KCDC Executive Director Kent Utt says the money will be used to help attract more people to the three counties.
Utt says Knox County would use their share of the grant funds to make improvements to Kimmel Park and fix up the Pantheon and New Moon Theatres in Downtown Vincennes so they can become marketable again.
Knox County Council met in special session Thursday afternoon to sign off on the grant application. Sullivan and Vigo Counties are also expected to follow suit.
Council President Bob Lechner believes that some of local government's issues funding issues would be solved by growing the tax base through investments that enhance the quality of life.
A committee from the Indiana Economic Development Commission is expected to be in Vincennes next month for a site visit as part of the grant application process.