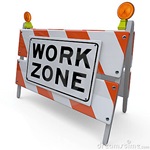 Just a reminder that road work will be ramping up beginning today in Vincennes. Milestone work crews will begin full depth patching on 6th street between Vigo and Busseron, 2nd Street between Minneapolis and Jefferson, Belle Crossing, 24th Street, Cullup Street and McKinley Avenue between 20th Street and Forbes Road and Dailey Avenue. The work is expected to be completed by Friday.
Then starting next week Milestone crews will begin milling the remainder of the streets and applying new blacktop. The work is expected to last two weeks.
City Engineer John Sprague says there will be some short daytime closures for all the streets resurfacing is taking place. Motorists are asked to use caution in work zone areas.