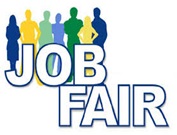 WorkOne is hosting three, orientation sessions Aug. 12 at 10 a.m., 11:30 a.m. and 2 p.m. as well as a mini-job fair from 12:20-2 p.m., all in an effort to help the some 175 miners who recently lost their jobs at Sunrise Coal's Oaktown mine in the company's most-recent round of layoffs.
The events will be at at WorkOne's offices, which are located in Vincennes University's Indiana Center for Applied Technology building at 1500 M. Chestnut St.
Sunrise Coal announced last month. A majority of the latest layoffs, 103, were said to be coming from the mine in Oaktown, even though production there will actually increase.
---
MS Companies, which is currently filling positions in the local agricultural manufacturing industry is hosting a job fair at Riley Equipment, located at 2205 S. Old Decker Road in Vincennes. The job fair will run from 12 – 4 Thursday and will feature MS Companies' unique "TEEM" vehicle which is a specially branded motor coach equipped with mobile Wi-Fi and tablet computers, allowing candidates to apply in minutes while being entertained with music, refreshments, and other on-board amenities.
Complete training will be provided that specializes in the production of customized equipment, creating an opportunity to learn a new trade. MS Companies employees may transfer to full-time Riley Equipment employment in as little as 90 days, with compensation increases based on the new skills they develop during their tenure.
Candidates should bring a current resume and, to participate in a facility tour, steel-toed boots. MS Companies is filling dozens of positions for this opportunity, which offers starting pay of $12 per hour for day shift work and $13 per hour for night shift work.