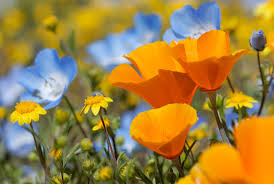 Mary Eva Deaton Holley, age 90, died at Helia Health Care in Olney on May 28, 2015. She had been in poor health the past few months.
Eva was born January 21, 1925, in the town of Russellville, Illinois to the late Arvilla Rosa Bennett and Columbus (Lucky) Wolfe. She grew up in Russellville and attended Russellville School.
She was united in marriage on April 29, 1948, to Blaine Deaton who preceded her in death in 1994. She later married Richard Holley who also preceded her in death in 2007, as well as her eight brothers.
Mrs. Holley spent most of her life in the Southern Illinois/Indiana area, moving to Lawrenceville in 2010. She worked as a short order cook in various restaurants over the years, including Lawrence County Senior Citizens.
Survivors include her sister, Mildred Houk Ellis of Henderson, Nevada; cousin Pauline Eagleson of Lawrenceville. She is further survived by her many friends, along with several nieces and nephews in Illinois, California and Nevada.
Graveside services will be held at 2:00 PM Monday at Price Cemetery in Russellville, Illinois. Eva will be buried next to her husband Blaine.
There is no visitation.