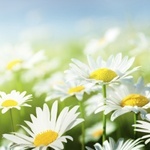 Carolyn F. Seals, 70, of Vincennes, passed away at her home on May 20, 2015.
Carolyn was a certified nurse's assistant, and had worked in private home health care, and also through home health care agencies. She was a member of the Eagles and Moose Lodge.
Born Nov. 15, 1944, she was the daughter of Howard and Ruby Knight. Her parents; a son, Shane Gaston; and a sister, Linda Alton, preceded her.
Surviving is her ex-husband, Jim Seals of Vincennes; her sons, Shawn Gaston and his wife, Claudine, of Terre Haute, IN, and Jason Seals, of Vincennes; her sisters, Peggy Hoagland of Elizabethtown, KY, Doris Herring of Ft. Branch, IN, Mary Farrell of Mt. Washington, KY, and Betty Marvel of Patoka, IN; her brother, Carl Knight of Hazelton, IN; and her grandchildren, Katherine Gaston and Joseph Gaston.
A graveside service will be held on Thursday, at 2:00, at Memorial Park Cemetery. Goodwin Funeral Home is assisting with arrangements.
Online condolences may be sent to the family through goodwinfamilyfh.com.