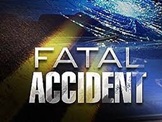 A Knox County man  died in weekend motorcycle crash in Daviess County on Saturday.
The sheriff's department received the 911 call at 8:32-pm.  It happened in front of the Iron Kettle in Plainville.
61-year-old Thomas Keller of Wheatland was driving an '81 Harley south on 57 just south of Bloomfield Road when the motorcycle went off the right siden of the road, down and embankment and flipped.  Mr. Thomas was thrown from the bike.
He was taken to Daviess Community Hospital and later pronoucned dead.
County and state police along with Southwest Medical, the Plainville Fire Department and the coroner's office investigated the crash.