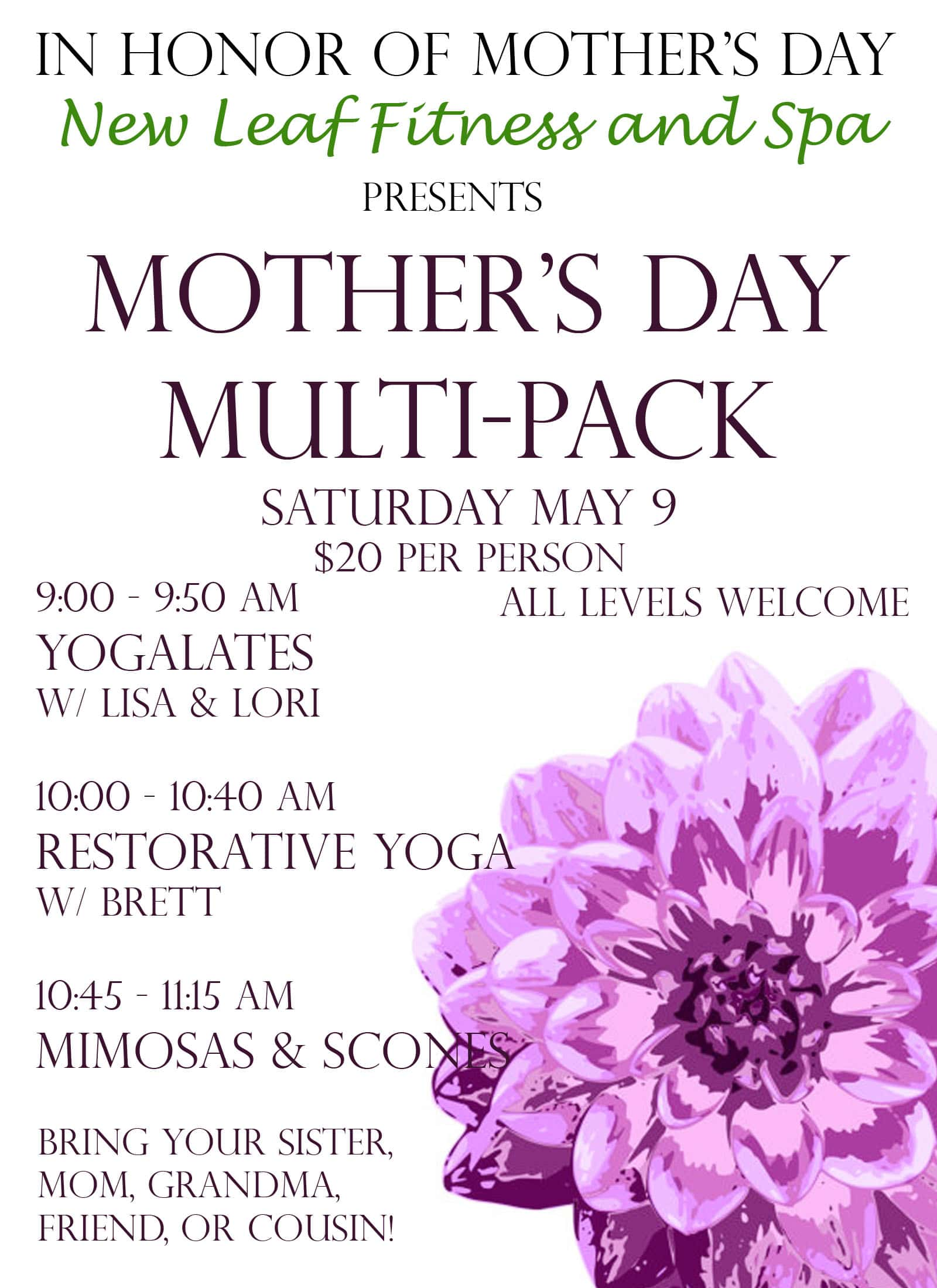 Yogalates || 9:00 AM – 9:50 AM || Yoga and Pilates Fusion. Yogalates is a CORE focused class that pulls from yoga postures as well as the core centered movement of Pilates. Join this class as we flow through the fundamentals of both practices with an emphasis on creating that "long, lean body". Yogalates is suitable for all fitness levels.
Restorative Yoga || 10:00 AM – 10:40 AM || Restorative Yoga is a yoga session focused on the art of relaxation. By using various props to open the body, we will hold each pose for several minutes, moving closer and closer towards complete physical, mental, and emotional relaxation. Restorative yoga is suitable for all fitness levels.
Mimosas & Scones || 10:45 AM – 11:15 AM || Start your Mother's Day weekend off right with a treat! Non-alcoholic beverages will also be provided.
Reserve your place today! Call (618) 707-2400