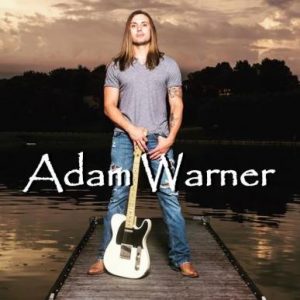 The Lawrence County Fair kicks-off on July 27 and runs through August 3 at the Lawrence County Fairgrounds in Sumner, Illinois.
This year you can catch Adam Warner on Saturday, July 28th. Grandstand seating is $10 and VIPits are $20. The gates open at 6 p.m. and Adam will take the stage at 7 p.m. Tickets are available at Bridgeport Grain in Bridgeport, IL or The Lawrence County Chamber of Commerce office in Lawrenceville, IL
Influenced and inspired by the likes of Hank Sr., Waylon Jennings, George Jones, and Hank Jr. this former United States Marine veteran mixes the style of his heroes with his own to create his unique sound.   Born and raised in Southeastern Illinois, Warner moved to Nashville in 2010 to complete college and pursue music following four years as an active duty Marine.
Warner released his first single "Empty" in February 2016 and his second "Rowdy as Randall" (a tribute to Hank Jr.) in July 2016. Adam is currently writing-recording his first solo studio album, and recently performed with the legendary Rhonda Vincent and Daryl Singletary.
For a complete list of grandstand events at the Lawrence County Fair, click here for the schedule. For more information on what is going on at the Lawrence County Fair, click here for more!