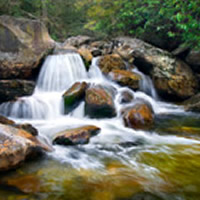 David Michael "Mike" Laymon, age 70, passed away Monday, July 13, 2020 in Oaktown, IN at Oak Village Nursing Home. He was born September 10, 1949 in Casey to Warren and Elizabeth "Betty" (Hoover) Laymon.
After graduating high school, Mike served in the United States Army as a military medic while stationed in Germany during the Vietnam War. He was a former member of the Lawrenceville American Legion. Mike had a beautiful voice and loved to sing. Even as his health failed, he still loved music.
Surviving family includes: one sister- Marsha Rehwald and husband Rick of Vincennes, IN: one nephew- Christopher Rehwald and fiancé Metzie of Vincennes, IN: four nieces- Angela Catt and husband Brian of Brownsburg, IN, Pamela Kelly of Lawrenceville, Tammy Ray and husband JR of Lawrenceville, and Chelsea Laymon of Texas: one great-niece- Olivia Catt: and two great-nephews- Josh Rehwald and Danny Hand.
He was preceded in death by: his parents- Warren and Betty Laymon: one brother- Rick Laymon: and one nephew- Yancey Laymon.
A graveside service will be held for David Michael Laymon at 11:00 a.m. on Saturday, July 18, 2020 at the Bridgeport City Cemetery. Cunningham Funeral Home is in charge of arrangements.
PLEASE NOTE THAT COVID-19 GUIDELINES WILL BE OBSERVED. SOCIAL DISTANCING MEASURES WILL BE IN FORCE, AND FACE COVERINGS ARE ENCOURAGED WHEN SOCIAL DISTANCING CANNOT BE MAINTAINED.
Online condolences can be sent to the family at www.cunninghamfuneralhomes.com.