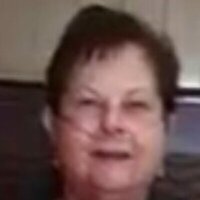 Shirley Jane Beers, age 74 of Lawrenceville, passed away Friday, June 26, 2020 in Vincennes, IN at Good Samaritan Hospital. She was born October 21, 1945 in Lawrenceville to William and Evelyn (Volkman) Gosnell.
At a young age, Shirley lost her first husband Billie McBride. Later in her life, she found and fell in love with Gene Beers, and he also preceded her in death.
Shirley worked hard as an LPN, was active in her church until she was unable, and truly loved her time with family and friends.
Surviving family includes: one daughter- Lisa Newell and husband Jerry of Cincinnati, OH: one son- Greg Swann and wife Anna of Tulsa, OK: three sisters- Freeda Hughes, Sally Legg, and Donna Smith: two brothers- Ed Gosnell and Bob Gosnell: four grandchildren- Michael Newell, Jenni Newell, Gracie Swann, and Will Swann: and numerous nieces and nephews.
She was preceded in death by: her parents- William and Evelyn Gosnell: her husbands- Billie McBride and Gene Beers: and numerous siblings.
Private services will be held for Shirley Jane Beers at the Cunningham Funeral Home in Bridgeport with burial taking place in Cresthaven Memorial Park Cemetery.
Online condolences can be sent to the family at www.cunninghamfuneralhomes.com.