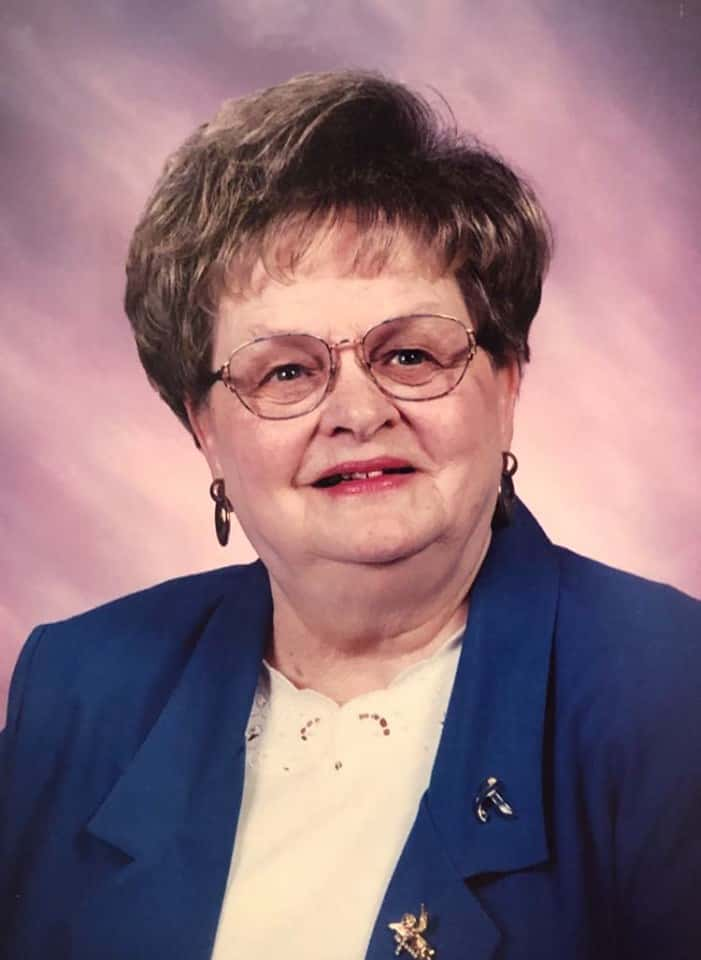 Nancy Earlene Janes, age 85 of Lawrenceville, passed away Friday, March 20, 2020 at BridgePointe Health Campus in Vincennes, IN. She was born April 23, 1934 in Mattoon to Wilford "Doc" Ellis and his wife Frances (Ikerd) Ellis.
On June 7, 1953, Nancy married Elva Janes in the First Christian Church of Mattoon. Elva preceded Nancy in death in 1999.
Nancy had been a long-time member of the First Christian Church of Lawrenceville where she also served as a Deaconess. She had also been a member of the St. Francisville Women's Club, the Lawrence County Memorial Hospital Auxiliary, and the Dennison Township Fireman's Auxiliary.
Nancy took pride in being a loving homemaker to her family, working as a CNA, and working at and retiring from the United Methodist Village Accounting Department in 1994. She was a hard worker and loved her.
Surviving family includes: her three daughters- Sandra Bertucci and husband Tom of Nauvoo, IL, Julie Ivers and husband Dennis of rural Bridgeport, IL, and Ellarie Haisten and husband Trey of Oakridge, TN: her two sons- Scott Janes and wife Sherri of Buchanan, MI and Ross Janes and wife Christina of Myrtle Beach, SC: eight grandchildren- Andria Bertucci, Joseph Bertucci, Natalie Jamieson, Garrett Ivers, Reese Ivers, Emily Haisten, Elissa Haisten, and Trevor Haisten: and ten great-grandchildren.
She was preceded in death by: her parents- Wilford "Doc" and Frances Ellis: her husband- Elva Janes: and her brother- Thomas Ellis.
In light of the State of Illinois "Shelter in Place" order, services will be private. Graveside services will take place in Cochran's Grove Cemetery near Windsor, IL. Cunningham-Young Funeral Home in Lawrenceville is assisting the family with arrangements.
Memorial contributions can be sent to the First Christian Church of Lawrenceville directly at 1407 State Street in Lawrenceville, IL 62439 or through the funeral home. Online condolences can be sent to the family at www.cunninghamfuneralhomes.com.
We also encourage condolence cards to be sent to the family in care of Cunningham-Young Funeral Home at P.O. Box 522 of Lawrenceville, IL 62439.