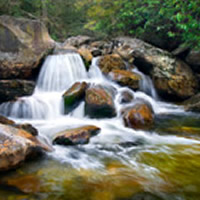 Harlen "Leo" Rich 88 of Pinkstaff passed away at St. Mary's Hospital in Evansville, Indiana on Thursday, March 5, 2020.
He was born on January 25, 1932 to Elizabeth (Bradberry) Rich and Loy Rich in Flat Rock, Illinois.
Leo married the love of his life Brenna Kay (Brian) on September 20, 1952 and she preceded him in death.
He worked at the Texaco and Indian Refinery in Lawrenceville for many years.
Leo was a member of the Pinkstaff United Methodist Church, the Rod and Gun Club and was on a Bowling League for many years. He loved spending time and caring for his family and his beloved pets. Leo enjoyed fishing and gardening. Leo was especially known for his skills at cooking bacon and making caramel candy.
He is survived by his loving children Jane Potts, husband Jerry of Metairie, Louisiana, Diana Butler of Pinkstaff, Brian Rich of Pinkstaff and Jag Rich of Pinkstaff, 4 grandchildren Keturah Rich, Miranda Hewing, Garrett Potts and Brenton Potts, 4 great-grandchildren, 2 brothers Harry Rich of Robinson and Warren Rich, wife Kay of Flatrock.
Leo was preceded in death by his parents, three sisters, 1 brother, 1 son Bruce Rich and 1 great-granddaughter Gracee Bice.
The Funeral Service will be at 2:00 P.M on Saturday, March 7, 2020 at Glasser Funeral Home in Bridgeport with the Pastor J.D. Branson officiating. There will be a visitation from 12:00 P.M. until the time of Service. On-line condolences may be sent to www.glasserfh.com.
Glasser Funeral Home is trusted with the arrangements.