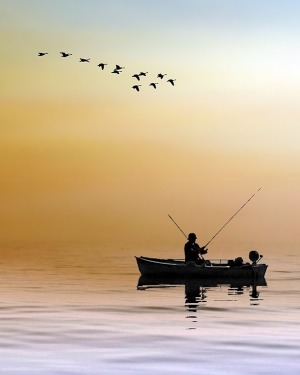 Rodger Wayne Hughes, age 74, of Bridgeport, Illinois passed away Saturday, January 11, 2020 at the Lawrence County Memorial Hospital in Lawrenceville, Illinois, after a motor vehicle accident. He was born December 17, 1945 at the Richland Memorial Hospital in Olney, Illinois, to Gene and Imogene 'Imy' (Parrott) Hughes.
Rodger graduated from Sumner High School in 1963. He was a long-time member of the Hi-Way Church of God in Lawrenceville, Illinois. He was residing at Aperion Care in Bridgeport, Illinois. Rodger enjoyed mushroom hunting, fishing, boxing, cooking, racing cars and working on cars. He loved his dog, Tinkerbell. He always gave everything he had to anyone in need. Everywhere he went, at least one person knew who Rodger Hughes was. He was an ornery man and he knew it. He believed in God and in Heaven, and he was ready to return home.
He was preceded in death by: his parents, Gene and Imy Hughes; his older sister, Connieta; his granddaughter, Madison Ward; and his beloved dog, Beamer.
Rodger loved his family more than anything else. Surviving family includes: one son, "his buddy" Derek Hughes and his wife, Laura Hughes of Lawrenceville, Illinois; two daughters, Ashley Ward and her husband, Dan Ward of Prairie Grove, Illinois and Sonya Shaver and her husband, Ron Shaver of Houston, Texas. Also surviving is one brother, Greg Hughes of Evansville, Indiana. His "grandbabies" were the light of his life, Ryan Shaver, Gracie and Molly Hughes, and Jordan, Amelia, Evelyn, and Benjamin Ward; as well as several loved nieces, nephews, and cousins.
Funeral services will be conducted on Thursday, January 16, 2020 at 1:00 PM at the Hi-Way Church of God. Visitation will be on Thursday from 11:00 AM until 1:00 PM at the church. Burial will be in the Petty Cemetery. Memorial donations may be made to the funeral home for funeral expenses. Emmons-Macey & Steffey Funeral Home in Lawrenceville, Illinois is in charge of the arrangements.
Please visit www.emmonsmaceysteffey.com to view the tribute and to send condolences.