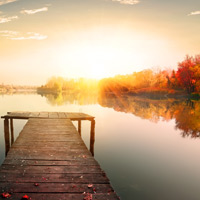 Robert Ernest "Bob" Conrad, age 64 of St. Francisville, passed away Saturday, November 30, 2019 in Vincennes, IN at Good Samaritan Hospital. He was born in Lawrenceville on October 5, 1955 to Russell and Irene (Pinnick) Conrad.
As a young man, Bob married Ginny Painter in St. Francisville on August 24, 1974, and she survives.
Bob worked for Snap-On Tools for many years and was in the Carpenter's Union. He enjoyed racing motorcycles when he was younger and enjoyed hunting and fishing.
Surviving family includes: his wife of 45 years- Ginny Conrad of St. Francisville: one son- Russ Conrad of St. Francisville and his fiancé Teleatha Dilley: one brother- Kenneth Conrad and his wife Christina of Allendale: and three grandchildren- Luethais, Perrin, and Annoura.
He was preceded in death by: his parents- Russell and Irene Conrad: two brothers- Jackie and Charles Conrad: two sisters- Beverly Graham and Goldean Berry.
A visitation will be held at the St. Francisville Grade School Cafeteria on Thursday, December 5, 2019 from 6:00 p.m. until 8:00 p.m. Cunningham-Young Funeral Home is assisting the family.
Memorial contributions in memory of Bob can be sent to Cunningham-Young Funeral Home (P.O. Box 522 of Lawrenceville, IL 62439) to assist the family. Online condolences can be sent to the family at www.cunninghamfuneralhomes.com.