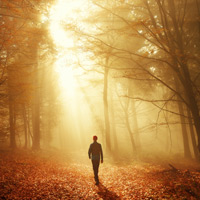 Charles Leroy Hoke Jr. 76 of Lawrenceville went to be with his Lord and Savior on Sunday, August 25, 2019 at Aperion Health Care in Bridgeport. Charles "Charlie" was born on March 22, 1943 to Charles L. Hoke, Sr. and Melba (Brewster) Hoke.
Charlie was happily married to Beverley Sue (Smedley) Hoke who survives him.
They lived in a cottage at the United Methodist Village in Lawrenceville, Illinois for the first 8 years they have lived in Lawrenceville, and then bought a beautiful home in Lawrenceville where Charlie could once again have a garden and a lawn to maintain which he loved doing.
Charlie attended Calvary Apostolic Church for many years while living in Lawrenceville.
He owned his own business for years, Hoke's Welding & Machine Shop in Oblong, Illinois and worked at the Lawrenceville Wal-Mart for 10 years.
The first years of their marriage Charlie and Beverley traveled all over the United States and Canada on their Honda Goldwing until Charlie lost his leg in an accident.
Both Charlie and Beverley's passion was riding the old 2 lane roads and Route 66 all the way to California.
Charlie is survived by his 2 sons Charles Scot (Heidi) Hoke and Robert Charles Hoke, 1 step-son John Swinehart, 2 daughters Lori (Hoke) Keeran and Michelle (Hoke) Gleason, grandsons Kanyon Gleason of Flagstaff, Arizona, Damian Palmer Hoke of Oblong, Illinois and John Harold Swinehart II of Terre Haute, Indiana and granddaughter Hester Paige Hoke of Texas and 1 brother Mike (Pam) Hoke of Robinson, Illinois.
He was preceded in death by his parents, 2 brothers Gene Hoke and Mark Hoke and 1 sister Vickie (Hoke) Stephens .
His life here and his wonderful journey to see his beloved Jesus Christ will be celebrated at Glasser Funeral Home on Wednesday, August 28, 2019 with visitation starting at 5:00 P.M. until the time of service at 7:00 P.M. with Pastor Sechrest officiating with Masonic Rites.
His wishes were to be cremated with burial at a later date.
On-line condolences may be sent to www.glasserfh.com.
Glasser Funeral Home is trusted with the arrangements.