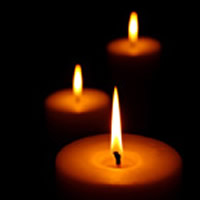 Alberta Faye Gray, age 90, passed away Friday, August 9, 2019 at Good Samaritan Hospital in Vincennes, IN. She was a life-long resident of Bridgeport and a current resident of Bridgepoint Health Campus in Vincennes. She was born August 28, 1928 in Lawrence County to Kenneth and Beulah (Fiscus) Jones.
Alberta married John W. Gray on August 22, 1948, and he preceded her in death on October 26, 2009.
During her lifetime, she was employed at the Lawrenceville Health Department, Marathon Oil Company, and the Illinois Civil Defense Department in Lawrenceville. Alberta was a member of the United Presbyterian Church in Bridgeport.
Preceding her in death were: her parents- Kenneth and Beulah Jones: her husband- John W. Gray: five brothers- Odie Jones, Kenneth Jones, Jack Jones, Francis (Wimpy) Jones, and Harold Dudley Jones: and one sister- Katherine Allen.
Surviving family includes: two daughters- Cinda Spencer and husband Scott and Gina Dining and husband Donald: four grandchildren- Ashli Boatman and husband Darrell, Andi Schmidt and husband Simeon, Courtney Cunningham and significant other Nick Glasser, and Jonathan Dining and wife Alicia: eight great-grandchildren: and four great-great-grandchildren.
Graveside services will be held Tuesday, August 13, 2019 at 11:00 a.m. at the Bridgeport City Cemetery. There will be no visitation held. Cunningham Funeral Home of Bridgeport is handling the arrangements.
Memorial contributions can be made to St. Jude Children's Research Hospital directly or through the funeral home. Online condolences can be sent to the family at www.cunninghamfuneralhomes.com.