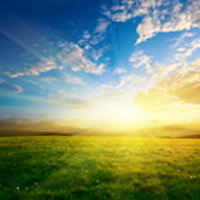 John William "J.W." Stone, age 56 of Alton, passed away Sunday, August 4, 2019 at Integrity Healthcare of Alton. He was born November 20, 1962 in Lawrenceville to Bobby Gene Stone and his wife Bonnie Sue (Mitchell) Stone.
J.W. was a 1981 graduate of Lawrenceville High School. He then attended ITT Tech in Indianapolis and graduated in 1983. J.W. worked as a mechanic and in construction.
Following J.W.'s traumatic head injury, he was taken care of by his former wife and friend Lisa (Daugherty) Corrington and husband Larry. He and Larry became very close friends.
Surviving family includes: one brother- J.C. Stone and wife Stephanie of Texas: cousins- Mike Rucker and wife Beth of Sumner, Rick Rucker and wife Linda of Lawrenceville: Rob Rucker and wife Debbie of Bridgeport, and Pam (Stone) Mick of Indianapolis, IN: very special friends and caretakers- Lisa and Larry Corrington of Cottage Hills: and one nephew- Nathan Stone of Hurt, Texas.
He was preceded in death by his parents.
A funeral service will be held at 12:00 p.m. on Saturday, August 10, 2019 at the Cunningham-Young Funeral Home in Lawrenceville. Visitation will take place at the funeral home from 11:00 a.m. until service time at 12:00 p.m. Burial will be in Lawrenceville City Cemetery.
Online condolences can be sent to the family at www.cunninghamfuneralhomes.com.