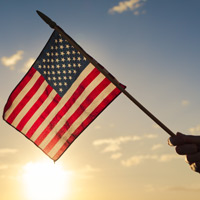 Donald Guy Robb Sr. 74 of Bridgeport passed away Tuesday, July 23, 2019 at Carle Richland Memorial Hospital, Olney.
Donald was born on December 28, 1944 in Lawrenceville the son of William Robb and Esthin (Hoke) Robb.
He served in The United States Navy. Donald was a mechanic and retired form Todd's Tree Service, Vincennes, IN.
Donald is survived by his loving children Donald Guy Robb Jr. of Flora, IL, William Edward Robb of Sumner, IL, and Angela Kidwell of OH. 12 grandchildren.
He was preceded in death by his parents, 2 brothers, and 2 sisters.
There will be a Visitation for Donald Tuesday, July 30, 2019 from 5:00 P.M. to 7:00 P.M at Glasser Funeral Home, Bridgeport. Burial will be at May Chapel Cemetery at a later date.