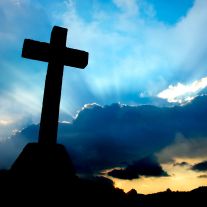 Clifford C. "Junior" Hawkins, Jr., age 92, of Lawrenceville, Illinois passed away Sunday, July 7, 2019 at Lawrence County Memorial Hospital. He was born January 25, 1927 in Shoals, Indiana, the son of Clifford and Irene (Allen) Hawkins.
Junior was a life-long and hard-working farmer. He served his country in the Korean War as a Corporal in the United States Army. He enjoyed woodworking and was a member of the Illinois Farm Bureau. He and his brother, Gene, were once awarded the Conservation of the Year Award from the Lawrence County Soil and Water Conservation District.
Preceding him in death are his parents; one sister, Ruth Green; and two brothers, Billy Hawkins and Tommy "Gene" Hawkins.
He is survived by his nephews: Dennis Green and wife, Debbie; Bruce Hawkins and wife, Kammie; Tony Hawkins; nieces: Denise Ford and husband, Scott; Diane Volk and husband, Jim; Michelle Hawkins; Jolene Headley and husband, Matt; and sister-in-law, Marilyn Hawkins; along with several great and great-great -nieces and -nephews.
Funeral services will be conducted Friday, July 12, 2019 at 2:00 p.m. at Emmons-Macey & Steffey Funeral Home in Lawrenceville, Illinois. Visitation will be from 1:00 p.m. until the service hour of 2:00 p.m. Military rites will be conducted at the cemetery, which will be at Lawrenceville City Cemetery in Lawrenceville, Illinois. Memorial donations may be made to the American Heart Association.
Please visit www.emmonsmaceysteffey.com to view the tribute and to send condolences.