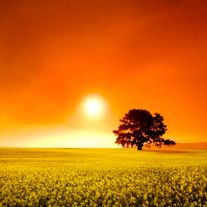 Garrett William Harper, 21, of rural Lawrenceville, IL passed away Wednesday July 3, 2019 at Lawrence County Memorial Hospital in Lawrenceville, IL.
He was born September 15, 1997 in Vincennes, IN, the son of Jerry L. and Tina (Woodward) Harper.
Garrett was co-owner and worked with his father Jerry for Harper's Powder Coating. He was currently a mechanic for Hydro Chem out of Robinson, IL. Prior to that, he worked for Cleveland Pest Control. He was a 2016 graduate of Red Hill High School where he ran track and played football. He was a 2018 graduate of Lincoln Trail College where he earned an Associate of Science Degree. He enjoyed riding side by sides with his friends and family and he was known for organizing various riding events. To his friends he was known as BK. He enjoyed attending concerts with his sister Sydni, driving his Duramax Diesel Truck and hanging out with his friends. Garrett was a loving person, with a contagious laugh and smile, kind hearted, so full of life, and always the life of the party.
He is survived by his parents: Jerry L. and Tina (Woodward) Harper of rural Lawrenceville, IL; a sister: Sydni Harper of rural Lawrenceville, IL, grandparents: Edra and Henry Creek of Bridgeport, IL, Harold Woodward of Lawrenceville, IL, Danny W. Bice of Lawrenceville, IL, great-grandparent: Pat Woodward of Vincennes, IN; Aunts and Uncles: Melanie and Ashley Hesler, Jamie and Allison Bice, Heidi and Ty Weaver, Chad Deckard, Matt and Laura Deckard, a step-uncle: Jeff and Brenda Bice; cousins; Blaine Hesler, Hayden Hesler, Wyatt Bice, Wyalan Bice, Richard Harper, Heather Harper, Danielle Deisher, Siara Worlds, Kallie Deckard, Jeff Bice, Chelsea Bice, and many family members and friends.
He was preceded in death by: grandparents: Harold Woodward Sr., Linda Bice, Kathleen Creek and Frankie Woodward
The funeral will be Monday July 8, 2019 at 1:00pm at the Emmons-Macey & Steffey Funeral Home in Lawrenceville, IL. Visitation is Sunday from 4:00pm until 8:00pm at the funeral home. Burial will be at the Lawrenceville City Cemetery.
Memorial donations may be given to the Sydni Harper College Fund.