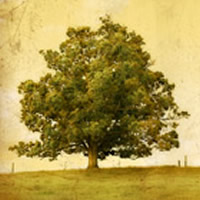 Eldon Eugene Elder, age 74 of St. Francisville, passed away Friday, July 5, 2019 at his home. He was born July 12, 1944 in rural Lawrence County to Jacob Hamilton Elder and his wife Beulah Alice (Crawford) Elder.
In 1961, Eldon graduated from Lawrenceville Township High School. He worked out of the Plumbers & Steamfitters Local 136 of Evansville, IN, until he retired after 45 years of dedicated service. He was a long-time member of the Lawrenceville Moose Lodge and Allison Prairie Church of the Brethren. Eldon enjoyed mushroom hunting, fishing, and rooting for the St. Louis Cardinals.
Surviving relatives include: five children- Eugene Edward Elder and his wife Lori of Brentwood, CA, Dorinda Wimberly and her partner Michael Dunn of Vincennes, IN, Kristina Siegle and her husband Bill of St. Francisville, Kim Smith and her husband Scott of Westfield, IN, and Ellen Elder of Poseyville, IN: three step-children- Theresa Bratcher and her husband Dan of New Harmony, IN, Terry Garrett of Poseyville, IN, and Frank Russell of Marble Hill, MO: fourteen grandchildren- Jacob Elder and wife Faith, Alisha Elder, Wesley Elder, Roger Wimberly, Jr, Nick Wimberly and partner Becca, Kodiak Wimberly, and Alicia Wimberly, Matthew Siegle, Jeffry Siegle, Emily Siegle, Sydney Smith, Mackenzie Smith, Nolan Elder, Avery Elder and Kayce Moore: three great-grandchildren- Brentley, Quinn, and Layla: several step-grandchildren and their families: one brother- Glenn Elder and wife Maggie of St. Charles, MO: one sister- Nellie Bruce of Saint Peters, MO: and several nieces and nephews.
He was preceded in death by: his parents- Jacob Hamilton Elder and Beulah Alice Elder: three siblings- Charles Elder, Carolyn Durham, and Virginia Elder: and one step-son- Richard Russell.
As per Eldon's wishes, cremation will take place. Burial in Centerville Cemetery will take place at a later date. Cunningham-Young Funeral Home in Lawrenceville is assisting the family.
Memorial contributions in memory of Eldon Elder can be made to St. Francisville Senior Citizens directly or through the funeral home. Online condolences can be sent to the family at www.cunninghamfuneralhomes.com.