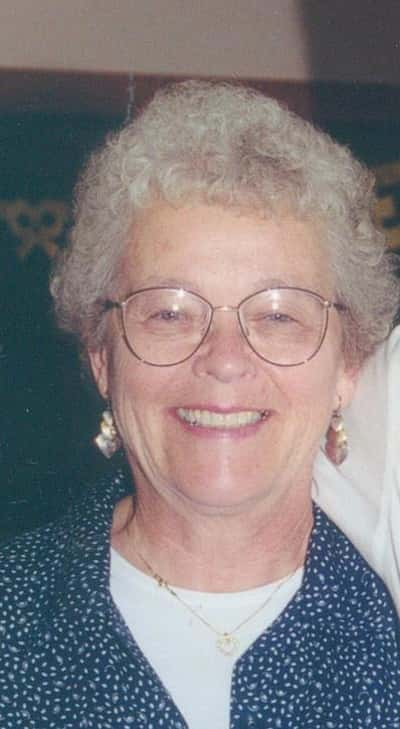 Barbara Wagner 89 of Bridgeport passed away Thursday, July 4, 2019 at Hilltop Skilled Nursing and Rehabilitation Center, Charleston, IL.
Barbara was born on September 17, 1929 in Bridgeport the daughter of Oliver and Anna (Degenhart) Recker.
She married the love of her life Vern Ray Wagner on July 21, 1950 at the Presbyterian Church in Lawrenceville and he preceded her in death on May 23, 2016.
Barbara worked as secretary for Red Hill High School for several years, a Law Firm in Charleston, for Whitco Chemical Company and she sold real estate at Harry Rice & Associates.
She was lifelong member of Bridgeport Christian Church and played the organ and piano for over 50 years. She loved to quilt and was a member of the Quilt Club that met at the Bridgeport Senior Citizens.
Barbara is survived by loving children Steven Wagner and Lila of Newburgh, Indiana, Joe Wagner of Charleston and Debra Conlin of Allenville, Illinois, and Susan (Wagner) Mounce of Mattoon, Illinois, 9 loving Grandchildren Jessica Wagner, Amber Edmonds, Casi Wanger, Brandy Wagner, Alexa Wagner, Nick Wagner, Joe Mounce, Andy Mounce and Brian Mounce, 6 Great-Grandchildren McKellen, Mallie, Owen, Liam, Camden, and Clara.
She was preceded in death by her parents and her husband.
The Funeral Service will be on Tuesday, July 9th at Glasser Funeral Home, Bridgeport at 1:00 P.M. with Bill Cox officiating.
Burial will be in the White House Cemetery in Bridgeport.
The Visitation will be from 11:00 A.M. until the time of Service.
Memorials may be made to the Bridgeport First Christian Church. On-line condolences may be sent to www.glasserfh.com