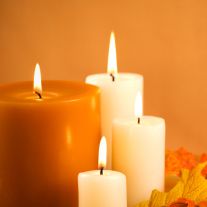 Gary W. Cooper, age 69, of Lawrenceville, Illinois passed away Tuesday, July 2, 2019 at his residence. He was born April 10, 1950, the son of Hubert and Doris (Seed) Cooper. He married Debbie Guiliani on August 30, 1969 and she survives.
Gary was employed at Red Hills State Park as a Site Superintendent. He was dedicated to his job and cherished all of the friendships he made while working there. He attended Shiloh Baptist Church as a child. He was a member of the Moose, loved to fish, and loved watching his grandchildren play at all of their sporting events.
Preceding him in death are his parents and one brother, Ronnie Cooper.
Survivors include his loving wife, Debbie; one daughter, Stacy Tipsword and husband, Aaron, of Lawrenceville, Illinois; two brothers, Dale Cooper and wife, Sue of Bridgeport, Illinois, and Phil Cooper of Richmond, Indiana; one sister, Gwen Groves, of Lawrenceville, Illinois; three grandchildren, Ashia Lauer and husband Jared, Makenna Ash, and Chance Hamm; and one great-grandchild, Cooper Lauer.
Friends and family are welcomed to Emmons-Macey & Steffey Funeral Home in Lawrenceville, Illinois for a visitation on Saturday, July 6, 2019 beginning at 1:30 p.m. until 3:15 p.m. Graveside services will be conducted at 3:30 p.m. at Lawrenceville City Cemetery. Memorial donation may be made to St. Jude's Children's Hospital.
Please visit www.emmonsmaceysteffey.com to view the tribute and to send condolences