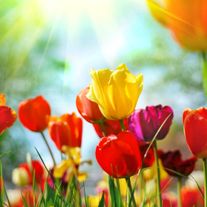 Luella Plowman, age 79, of Pekin, Illinois passed away Thursday, April 25, 2019 at UnityPoint Hospital in Pekin, Illinois. She was born July 11, 1939 in Knox County, Indiana, the daughter of Richard and Irene Ethel (Trayden) Coy.
Luella worked at Roadmaster and was a member of the American Legion.
Preceding her in death were her parents and two sons, Richard T. Plowman and James Plowman.
Survivors include four sons, Steve Plowman of Pekin, Illinois, John Plowman of Lawrenceville, Illinois, Terry Plowman of Flora, Illinois, and Joseph Plowman of Flora, Illinois; two daughters, Shirley Plowman of Pekin, Illinois and Paula Kestner of Texas; four grandchildren, Tina Haynes, Jennifer Nash, Angel Plowman, and Ian Stevenson; and six great-grandchildren.
Graveside services will be conducted on Saturday, May 4, 2019 at 11:00 AM at the Lawrenceville City Cemetery. Visitation will be Saturday from 10:00 AM until 11:00 AM at the Emmons-Macey & Steffey Funeral Home in Lawrenceville, Illinois.
Please visit www.emmonsmaceysteffey.com to view the tribute and to send condolences.