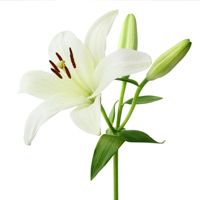 Jeanne Walters, age 88 of Bridgeport, passed away Sunday, April 7, 2019 at Lawrence County Memorial Hospital. She was born at home in Lawrence County on May 24, 1930 to William Toy Walters and his wife Ruby Pearl (Scherer) Walters.
Jeanne graduated from Bridgeport Township High School and soon began her professional career. For over 30 years, she worked her way up in her career at Indian Refinery and Texaco. She began working as a secretary and retired as a purchasing agent.
Jeanne was a long-time member of the Missouri Synod Lutheran Church of Lawrenceville, a member of the American Legion, and a life-long member of the VFW Auxiliary where she also served as an Officer. She loved watching and playing golf, traveling, participating in a bowling league, and playing on a softball team at work.
She is survived by: six nieces and nephews- Kent Walters and wife Brenda of Westminster, CO, Janet Wyatt and husband Mel of Earlington, KY, Nancy McCarty and husband Geoff Seger of Bradenton, FL, Mark Walters and wife Sherri of Naperville, Dan Walters of Rochester, and Sharon Walters of Georgia.
Jeanne was preceded in death by: her parents- William Toy Walters and Ruby Pearl Walters: two brothers- Russell and Stanley Walters: one sister- Marjorie Stockfleet: and three nephews- Craig Walters, Tom Stockfleet, and Ron Stockfleet.
A funeral service will be held at 11:00 a.m. on Monday, April 15, 2019 at the Cunningham Funeral Home in Bridgeport, Visitation will be 10:00 a.m. until service time at 11:00 a.m. Burial will take place in Cresthaven Memorial Park Cemetery near Claremont.
Memorial contributions can be made to the organization of the donor's choice. Online condolences can be sent to the family at www.cunninghamfuneralhomes.com.