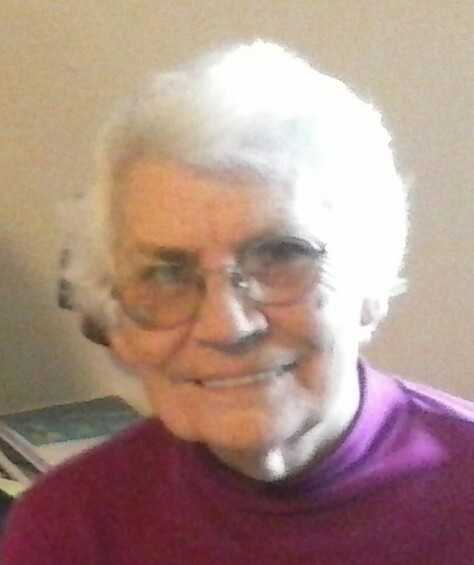 Norma Cathryn (Stanley) Lambert, age 88 of Lawrenceville, passed away Tuesday, March 12, 2019 at Meadowbrook at Clark Lindsay Village in Urbana, IL. She was born August 8, 1930 in Louisville, IL to Walter and Kate (Van Houten) Stanley.
Norma married Gene Lambert. After raising a family and having a beautiful life together, Gene preceded Norma in death in 1997.
She was a long-time member of the First United Methodist Church of Lawrenceville where she was very active and a member of the church choir. She was also a member of the Chi Rho Women's Circle. Not only was Norma a loving homemaker, but she also worked outside the home at Suttle Apparatus.
Surviving family includes: three sons- Vincent E. Lambert and his wife Robin of Vinemont, AL, Von E. Lambert and his wife Brenda of White Heath, IL, and Stanley V. Lambert and his wife Jennifer of Selma, TX; five grandchildren: Jaimi (Ty), Jared (Sally), Jacob (Jenelle), Dylan and Haydn; two great-granddaughters-Incielle and Olivia.
She was preceded in death by: her parents- Walter and Kate Stanley: her husband- Gene Lambert: three sisters: and five brothers.
A funeral service for Norma Cathryn (Stanley) Lambert will be held at 12:00 p.m. (noon) on Saturday, March 16, 2019 at the First United Methodist Church in Lawrenceville, Pastor Jonah Hamilton officiating. Visitation will take place at the church from 10:00 a.m. until service time at noon. Burial will follow at Crest Haven Memorial Park Cemetery near Claremont. Cunningham-Young Funeral Home of Lawrenceville is in charge of the arrangements.
In lieu of flowers, memorial contributions can be made to Shriners Hospitals for Children directly at 2900 N. Rocky Point Dr. of Tampa, FL 33607 or through the funeral home, or to Lawrenceville First United Methodist Church. Online condolences can be sent to the family at www.cunninghamfuneralhomes.com.