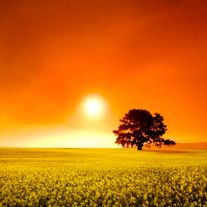 Kenneth J. McBride, age 73, passed away Friday, February 8, 2019 at Good Samaritan Hospital in Vincennes, Indiana.
He was born October 24, 1945 in Lukin Township, the son of Theodore and Cleo (Stout) McBride. He was then raised by his grandmother, Elizabeth Stout. On November 20, 1971, he married Elva Jenell Worstell and she survives.
Kenny was a General Contractor and owned and operated Kenny McBride Construction and Masonry. He enjoyed farming, and also working in oil production. He attended the Olive Branch Methodist Church. He was known to his friends from high school as Bear. He enjoyed traveling to Florida visiting friends. He enjoyed motorcycle riding and going to Daytona Bike Week. He was very generous to his family, friends and his community.
Along with his wife Jenell, Kenny is survived by one step-son, Johnny R. Pepple of Owensboro, Kentucky; one step-daughter, Tina J. Ivers of Sumner, Illinois; one brother, Larry McBride of Sumner, Illinois; one sister, Shirley Clem and her husband, John of Sumner, Illinois; seven step-grandchildren; 16 step-great-grandchildren; and one step-great-great-granddaughter.
He was preceded in death by his parents; one step-daughter, Cathy Lynne Pepple; one half-brother, Sam McBride; and three sisters, Darlene DeBoeuf, Beatrice Barker, and an infant sister.
The funeral will be Thursday, February 14, 2019 at 10:00am at the Sivert-Macey & Steffey Funeral Home in Sumner. Visitation will be Wednesday from 5:00pm until 7:00pm at the funeral home. Burial will be at Crest Haven Memorial Park Cemetery.
Memorial donations may be given to the funeral home for funeral expenses.
Please visit www.emmonsmaceysteffey.com to view the tribute and to send condolences.