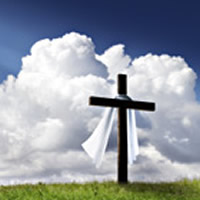 Marion Lee Baker, age 79 of Lawrenceville, passed away Wednesday, February 6, 2019 in Newburgh, IN at Deaconess Gateway Hospital. He was born June 20, 1939 in Malden, MO to Odis and Thelma (Burns) Baker.
Marion devoted much of his life to his love of God's Word as a minister at many churches. His life revolved around the churches he ministered at and their activities. He was a member of the First Baptist Church of Lawrenceville. Marion enjoyed going to McDonald's and having coffee with his friends, going to Tuesday morning gatherings at St. Lawrence Catholic Church, attending baseball games of his great-grandkids, and was very active in the Sign of the Kingdom.
Surviving family includes: three sons- John Baker and his wife Candice of Bonita Springs, FL, Matthew Baker of Hillview, IL, and Phillip Baker of Naples, FL: two grandsons- Kye Baker and Jeremiah Baker: two brothers- Bruce Baker and his wife Carol of Pontiac, IL and Dallas Baker of Lawrenceville: one step-daughter- Barbara Dunn and her husband Jim of Lawrenceville: and one step-son- Billy Shoulders and his daughter of Bridgeport: three step-granddaughters- Kristi Miller, Jamie Schultz and her husband Lonnie, and Kari Parsons: eight step-great-grandchildren: the mother of his three sons- Veronica Vaughn of Hillview, IL: and several nieces and nephews.
He was preceded in death by: his parents- Odis and Thelma Baker: two wives- Alice Fortner Baker and Mary Jane Shoulders Baker: and one brother- Willard Baker.
A funeral service will be held for Marion Lee Baker at 1:00 p.m. on Tuesday, February 12, 2019 at the Cunningham-Young Funeral Home in Lawrenceville. Visitation will be at the funeral home from 11:00 a.m. until service time at 1:00 p.m. Burial will take place in Oaklawn Cemetery in St. Francisville.
Online condolences can be sent to the family at www.cunninghamfuneralhomes.com.