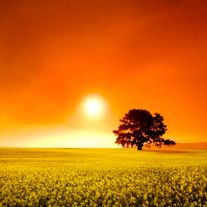 Howard N. Stout, 90, of rural Lawrenceville, Illinois passed away Monday, January 28, 2019 at Herrin Hospital Southern Illinois Healthcare in Herrin, Illinois. He was born January 1, 1929 in Petty Township, Illinois, the son of Charles and Susie (Nuttall) Stout. He was married to Margaret Gilliatt and she survives.
Howard was a pipefitter for Texaco Oil Refinery. He was meticulous in his work, and later became an inspector, even traveling to Honduras for Texaco. He later bought a farm, where he planted and sold Pioneer seed corn. He was a wonderful salesman with a personal touch and great customer service skills. Once he and Margaret retired from farming, Howard continued the hobby he had developed on the side. He was a silversmith and jewelry maker, heading to Arizona to bring home beautiful rocks that he cut, polished and placed in rings, necklaces, and bracelets. People traveled for miles around to have him make a "custom piece" for them.
Howard and Margaret enjoyed retirement and traveled the country in their RV, but one of their favorite spots was Fort Pickens, Florida. He was a good fisherman and enjoyed bringing in a great catch for Margaret.
Howard was a wonderful son-in-law to Margaret's Mother, the late Sarah (Gilliatt) Jones. He was a family man, devoted to his true love of 70 years. He enjoyed his children and grandchildren, was a tinkerer, and could be counted on to fix almost anything for them.
Preceding him in death were his parents and two sisters, Marilyn Mowery and Evelyn Kelsey.
Survivors include one son, Larry Stout and wife, Amy, of Marion, Illinois; one daughter, Vicki Stout of Vincennes, Indiana; one brother, Lowell Stout of Bridgeport, Illinois; three grandchildren, Cullen Stout, Dakota Stout, and Melanie Holmes; two great-grandchildren, Danielle Russell and Shelby Russell; and one great-great-grandchild, Naomi Russell.
Friends may call Saturday, February 2, 2019 from 2:00 PM until 4:00 PM at the Emmons-Macey & Steffey Funeral Home in Lawrenceville, Illinois. Private services and burial will be conducted.
Please visit www.emmonsmaceysteffey.com to view the tribute and to send condolences.