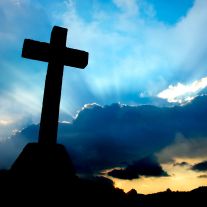 Alice Ketterman, 68, of Lawrenceville, IL formerly of Oblong, IL, passed away Thursday, January 10, 2019, at OSF St. Anthony Medical Center in Rockford, IL.

Alice was born on Feb. 16, 1950, in Palestine, IL the daughter of Clayborne True and Nina Irene (Harmon) Blackenbeker. On Nov. 1, 1986, she married Larry W. Ketterman of Lawrenceville, IL.

Alice was a graduate of Oblong High School, class of 1968. She was a long-time librarian at the Oblong and the Lawrenceville Libraries, retiring from the Lawrenceville Library in 2006. She was a member the Lawrenceville Wesleyan Church where she taught youth Sunday School. She enjoyed collecting Noah's Arks, old children's books, and Gone With The Wind memorabilia, reading, and watching old movies. Alice especially loved the time she spent with her family.

Alice is survived by her husband Larry Ketterman of Lawrenceville, IL; two sons, Thomas L. (Brenda) Hammond of New Albany, IN and Larry Ketterman Jr. of Lawrenceville, IL; a daughter Chelsea (Laurin) Ketterman of Rockford, IL; three grandchildren, Zane Hammond, Dante Whitlow and Josh Smith; two sisters, Linda (Richard) Stanfield of Tuscola, IL and Becky (Wayne) Clapp of Newton, IL, along with several nieces and nephews. Preceding Alice in death were her parents and a sister, Norma Kibler.

A public visitation will be held on Wednesday Jan. 16, 2019, from 5 – 7 P.M. at the Pulliam Funeral Home 302 E. Main Street Oblong, IL.  A Private Family Celebration of Alice's Life will be held at a later date. Burial will be in the Oblong Cemetery, Oblong, IL. The family requests that an expression of sympathy may take the form of a contribution to either the Oblong Public Library or the Lawrenceville Public Library with envelopes provided at or may be mailed to Pulliam Funeral Home P.O. Box 121 Oblong, IL 62449.