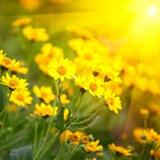 Paul Franklin Preston, Sr., 87, of Lawrenceville, Illinois passed away Monday, January 7, 2019, surrounded by family at Heritage Health Therapy & Senior Care in Robinson, Illinois. He was born May 9, 1931 in Flat Rock, Illinois, the eldest son of Randall B. and Louise Marie (Kent) Preston. He married Thelma Mae Jerrell on September 2, 1950 and she preceded him in death on November 13, 2010.
Paul worked for Smith Drilling for 34 years, before retiring in 1996. He coached pony league baseball. He enjoyed making homemade wooden crafts with his wife. In addition to being an avid card and board game enthusiast, he was an accomplished bowler, bowling well into his 80s. He leaves behind many bowling buddies and fellow card playing friends. He served in the United States Army during the Korean War. He was a member of VFW Post #4549, Robinson, Illinois.
Preceding him in death were his parents; wife, Thelma; one brother, David Preston; one sister, Lois Salee; and special friend, Betty Hare.
Survivors include two sons, Paul F. Preston, Jr. and wife, Brenna, of Lawrenceville, Illinois and Michael R. Preston and wife, Pam, of Lawrenceville, Illinois; one daughter, Linda Thacker and husband, Lee, of Oblong, Illinois; one brother, Carl Preston and wife, Sharon, of Oblong, Illinois; seven grandchildren, Stephanie Preston, Jessica (Preston) Alford and husband, Darrell, Andrea Preston, Laura (Preston) Mack and fiancé, Andrew Zehner, Jenna Preston, Chad Thacker and wife, Dana, and Stacie (Thacker) Gibler and husband, Michael; nine great-grandchildren, Jason Alford, Ryan Alford, Brandon Thacker, Gage Gibler, Issac Gibler, Sydney Mack, Sophia Mack, Avery Zehner and Emery Zehner; plus several cousins, nieces and nephews.
Funeral services will be Thursday, January 10, 2019 at 1:00 PM at the Emmons-Macey & Steffey Funeral Home in Lawrenceville, Illinois. Visitation will be Thursday from 11:00 AM until 1:00 PM at the funeral home. Burial will be in the Lawrenceville City Cemetery with military rites. Memorial donations may be made to the Lawrence County Senior Citizens.
Please visit www.emmonsmaceysteffey.com to view the tribute and to send condolences.