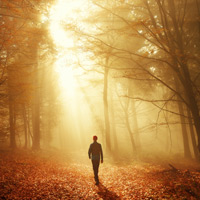 Harold Neal Roberts, age 80 of St. Francisville, passed away surrounded by his family on Saturday, January 5, 2019 at Good Samaritan Hospital in Vincennes, IN. He was born in Sumner on May 12, 1938 to Ansel and Nettie (Ulrich) Roberts.
On August 3, 1985, Harold married Virginia Pemberton, and she survives.
Harold graduated from Sumner High School in 1956. After graduating, he returned to the family farm and began farming. After retiring from farming, he worked in the laundry department at the United Methodist Village. Harold was a member of the Free Methodist Church of St. Francisville. He loved his church family and truly enjoyed being involved in the church activities. Harold also enjoyed taking his dog, Rudy, for walks and visiting with family, friends, and neighbors. He was also known as being the "life of the party" at euchre parties he and Virginia would go to.
Surviving family includes: his wife- Virginia Roberts of St. Francisville: three children- Christina Potts and husband James of St. Francisville, Sandra Monroy and husband Paco of Lawrenceville, and Randall Clark and his friend Laura of St. Francisville: one sister- Helen Harmon of Olney: sixteen grandchildren: six great-grandchildren: and several nieces and nephews.
He was preceded in death by: his parents- Ansel and Nettie Roberts: one son- Samuel Clark: two brothers- Loren Roberts and Charles Roberts: four sisters- Dorothy Roberts, Viola Godby, Betty Yoswig, and Margie Fulton.
A funeral service for Harold will be held at 1:00 p.m. on Tuesday, January 8, 2019 at the Free Methodist Church of St. Francisville. Visitation will be held at the church from 11:00 a.m. until service time at 1:00 p.m. Burial will take place in Oaklawn Cemetery. Cunningham Funeral Homes is assisting the family with arrangements.
Memorial contributions can be made to the Free Methodist Church of St. Francisville or to the Oakdale Christian Academy directly (5801 Beattyville Road of Jackson, KY 41339) or through the funeral home. Online condolences can be sent to the family at www.cunninghamfuneralhoomes.com.