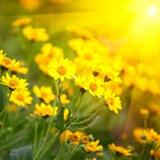 Phyllis "Patty" Ann (Ridgley) Smith 83 of Bridgeport passed away on Sunday, December 30, 2018 at home with her loving family and furry babies at her side.
She was born on July 23, 1935 to Inez (Thompson) and Guy Ridgley in Lawrenceville, Illinois.
Phyllis married the love of her life Martin L. Smith on December 4, 1954, he preceded her in death in 2003.
She was a Homemaker and loved caring and providing for her family. She especially loved and caring for her little dogs. Phyllis enjoyed traveling with her family. Phyllis was a member of the Bridgeport Church of God.
Phyllis is survived by her two children Randy Smith Sr. and wife Candy of Willow Hill, Illinois and Vickie (Smith) Hampton of Bridgeport, one sister Connie Montgomery and husband Earl, five grandchildren, nine great-grandchildren , one great-great- grandchild and several nieces and nephews.
She was preceded in death by her parents Guy and Inez Ridgley, her husband Martin L. Smith, two brothers Walter Ridgley, Robert Ridgley four sisters Betty Wilson , Marjureite Reed, Doris Chaplin, Sharon Pinnick, one daughter Dixie Miller and one son-in-law Kenneth Hampton.
The funeral service will be on Friday, January 4, 2019 at 2:00 P.M., at the Glasser Funeral Home in Bridgeport with Pastor Eunice Glasser officiating.
There will be a visitation on Thursday, January 3, 2019 from 6:00 P.M. until 8:00 P.M.
The burials will be in the Bridgeport Township Cemetery. On-line condolences may be sent to www.glasserfh.com.
Memorial may be made to Lawrence County Humane Society or the Southeastern Illinois Hospice.
Glasser Funeral Home is trusted with the arrangements.