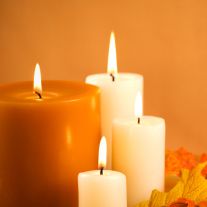 Thomas D. Shidler, 63, of Lawrenceville, Illinois passed away Sunday, December 2, 2018 at Willow Manor in Vincennes, Indiana. He was born June 24, 1955 in Lawrenceville, Illinois, the son of Clifton 'Kip' Shidler and Genevieve (Bennett) Taylor. He married Mary Fields on May 19, 1984 and she survives.
Tom was a carpenter. He enjoyed genealogy, as well as playing and competing in pool tournaments. He was a former member of the Lawrenceville Moose.
Preceding him in death were his parents.
Survivors include his wife, Mary; one son, Clinton Shidler of Lawrenceville, Illinois; and five sisters, Carolyne Higgins of Lawrenceville, Illinois, Nita Ladson of Lawrenceville, Illinois, Marilyn Aldrich of Florida, Marsha Groves of Olney, Illinois, and Christy Keller of Vincennes, Indiana.
Funeral services will be Thursday, December 6, 2018 at 10:30 AM at the Emmons-Macey & Steffey Funeral Home in Lawrenceville, Illinois. Visitation will be Wednesday from 4:00 PM until 7:00 PM at the funeral home. Burial will be in the Derr Cemetery. Memorial donations may be made to the Alzheimer's Association.
Please visit www.emmonsmaceysteffey.com to view the tribute and to send condolences.